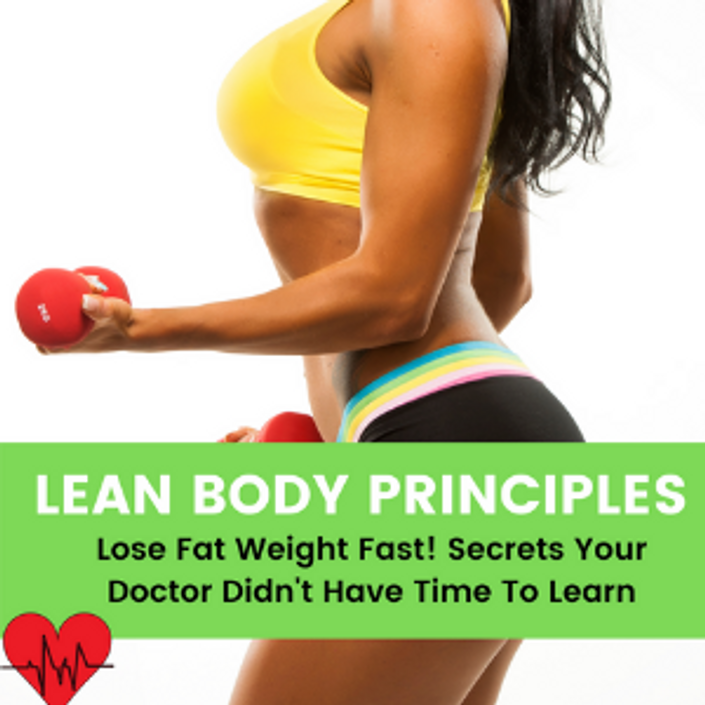 LEAN BODY PRINCIPLES COURSE & 8-WEEK GROUP COACHING EXPERIENCE
Lose Fat Weight FAST! Secrets Your Doctor Didn't Have Time To Learn
LEAN BODY PRINCIPLES: LOSE FAT WEIGHT FAST! SECRETS YOUR DOCTOR DIDN'T HAVE TIME TO LEARN

Lean Body Principles Is a process that shares 7 Proven Step-by-Step Secrets
Shed 20, 50, 100 or more pounds of Unwanted Fat while saving your valuable lean muscle to change the way you look faster so you can live In a body you love!
I Know Because I Have Done It Myself, and If I Can, I know You Can Too!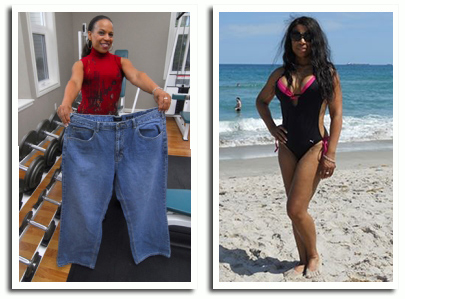 Coach Kam Before & Today!
Dear Beautiful Friend,
If you need to lose 20, 40 or even 100 lbs or more; and if you've tried and failed at dieting; it doesn't mean you've failed…it means the medical, diet and fitness industries have failed YOU!

Why do I say this?
Because I lived it myself.....I remember several years ago when I was sitting on a friend's couch in tears telling my soon to be trainer and mentor how miserable I was for being over 250 pounds!
And everything I had ever tried lead me to utter failure! I told her how frustrated I was with my life and how I didn't seem have time to workout because my life was OUT OF CONTROL!
I was so frustrated and angry at myself, that she thought I was a MEAN person and said to my friend that she didn't want to work with me!
I was so ashamed and negative. Yet, I was passionate about wanting a real permanent solution. She didn't know that in reality, I was broken, lost, and hurting inside and I had no idea what to do about my weight and body image.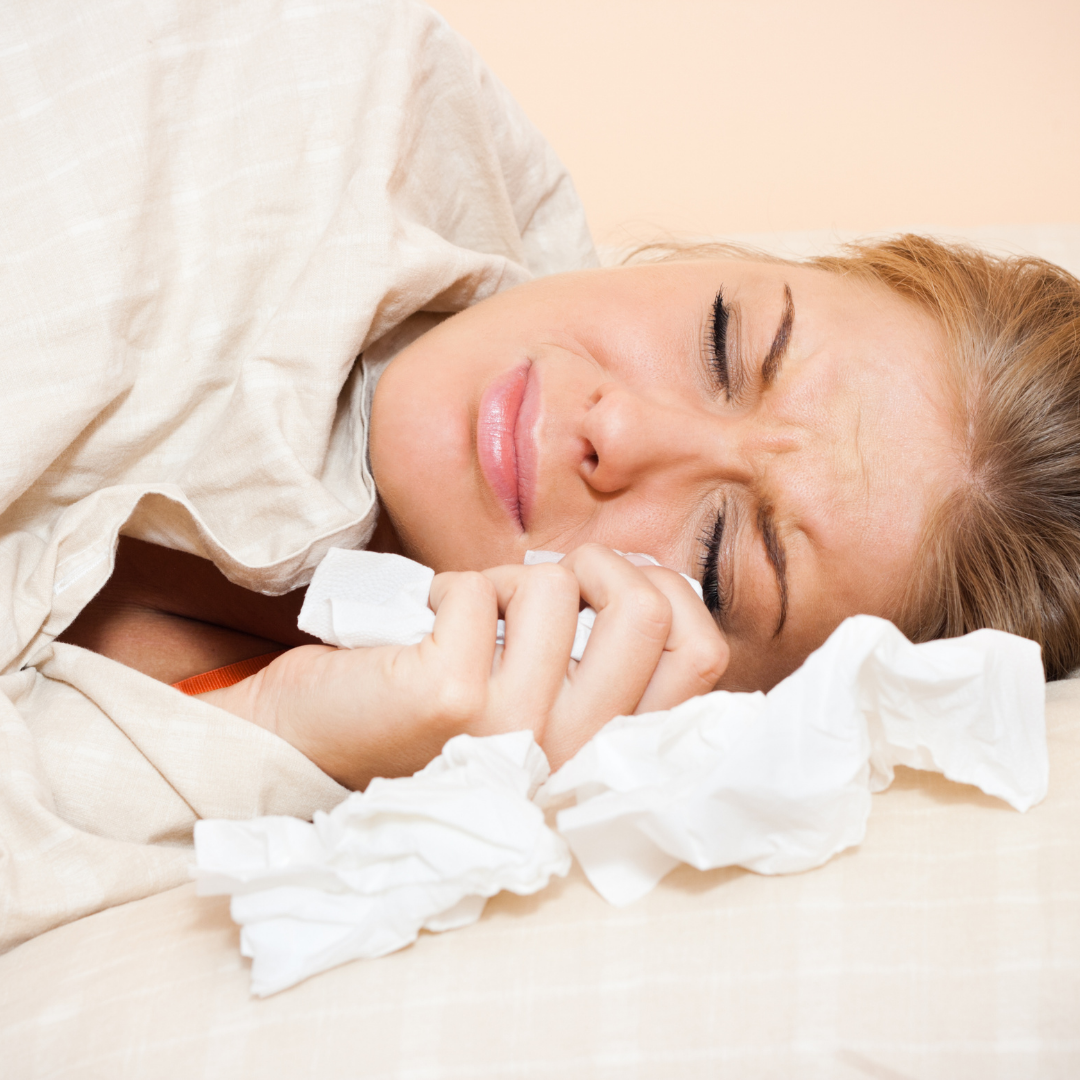 She didn't know that every night I would cry myself to sleep because I wanted to die but didn't even have the courage to end it all. In my mind, I felt I had this great mission, this grand life purpose, but I didn't know what it was because I was so miserable and stuck in an unhealthy too fat body. All I knew was that I had to get healthy in order to do it. I had tried every diet in the world and not one had worked and I was tired of failing…
Is this YOU?
Have you ever felt like you are stuck in someone else's body?
Is your weight, size body image stopping you from living a life of your dreams?
Do you get up in the morning and dread getting dressed? Do you just hate getting invited to special events but don't want to go because you hate the way you look in clothes
If so, let me share with you the TRUTH I learned that helped me finally lose over 100 pounds, live in paradise and get hit on by sexy men!!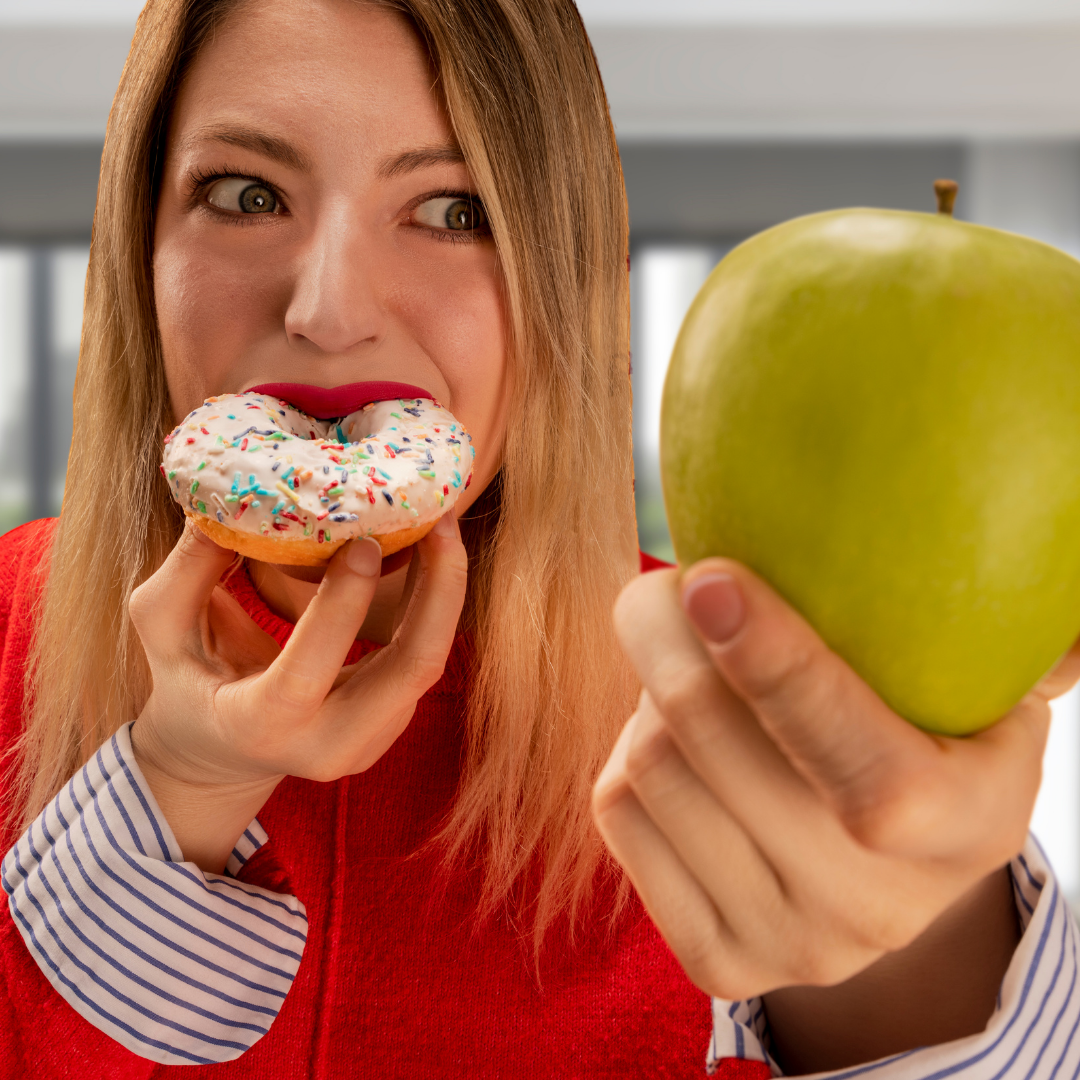 Truth # 1 - Weight Loss And Dieting Is A Billion Dollar Industry
Here are the REAL ISSUES… the weight loss industry is a Billion Dollar industry that makes money off of people FAILING diets time after time. It's like a vicious cycle.You gain and lose and gain again. Each time you do, you buy more diet food, diet pills, and join more gyms. The problem with this model is that it is based on the band aid theory of treating the symptom but not solving the cause. Simultaneously, America's obesity problem continues to rise!
I know because I was a statistic too.
Truth # 2 - Lack of Nutrition Training

Everyone knows that the medical community should solve the problem of obesity, yet 99% of doctors don't know how you should lose weight because they were not taught this in medical school. In fact, every medical doctor is only required to have 2 hours of nutrition classes!
It's not their fault, this is just the truth about many medical schools.

Am I telling you to Ditch Your Doctor? No!!

Not at all! In fact, I STRONGLY recommend you NOT work with anyone until you have seen your primary physician and continue to work with your doctor throughout your journey. Why? Because if you have any medical issues you want to be sure to work with your doctor as a team using a holistic approach to getting healthy, fit, and Lean!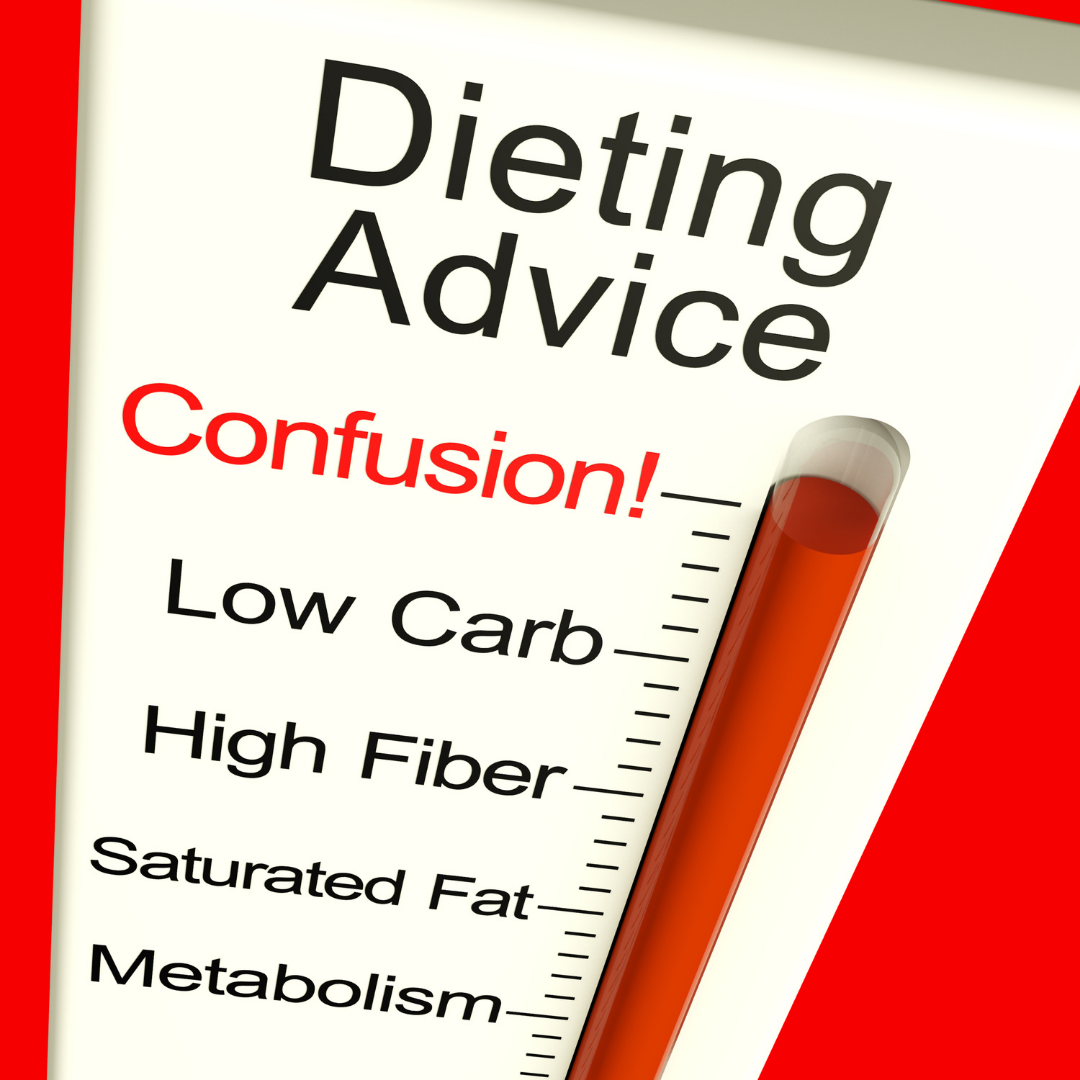 Truth #3 - Dieting Is Too Complicated

The diet and fitness industry is very confusing. They say low cab, high carb, no carb, Paleo, Primal, Atkins, The Zone, Raw Vegan, etc! They have side-tracked you by chasing fads, trying the latest trendy diet or using some dangerous diet pill. And to make matters worse, they even offer generic COOKIE-CUTTER diets created for the MASSES as if every lifestyle and metabolism is the same
The Biggest Myth Revealed!!!
The biggest lie the weight loss and fitness industry has promoted for decades has been to make you a scale junky focusing on just losing pounds on the scale, verse healthy FAT LOSS!
Why? Because they don't know!! I mean think about it. When you are losing weight, how do you know what you are losing? Are you losing fat? Bone? Muscle? Water or even worse, valuable organ tissue! Unless you do body composition analysis, you don't really know if you are losing fat permanently or water which is temporary!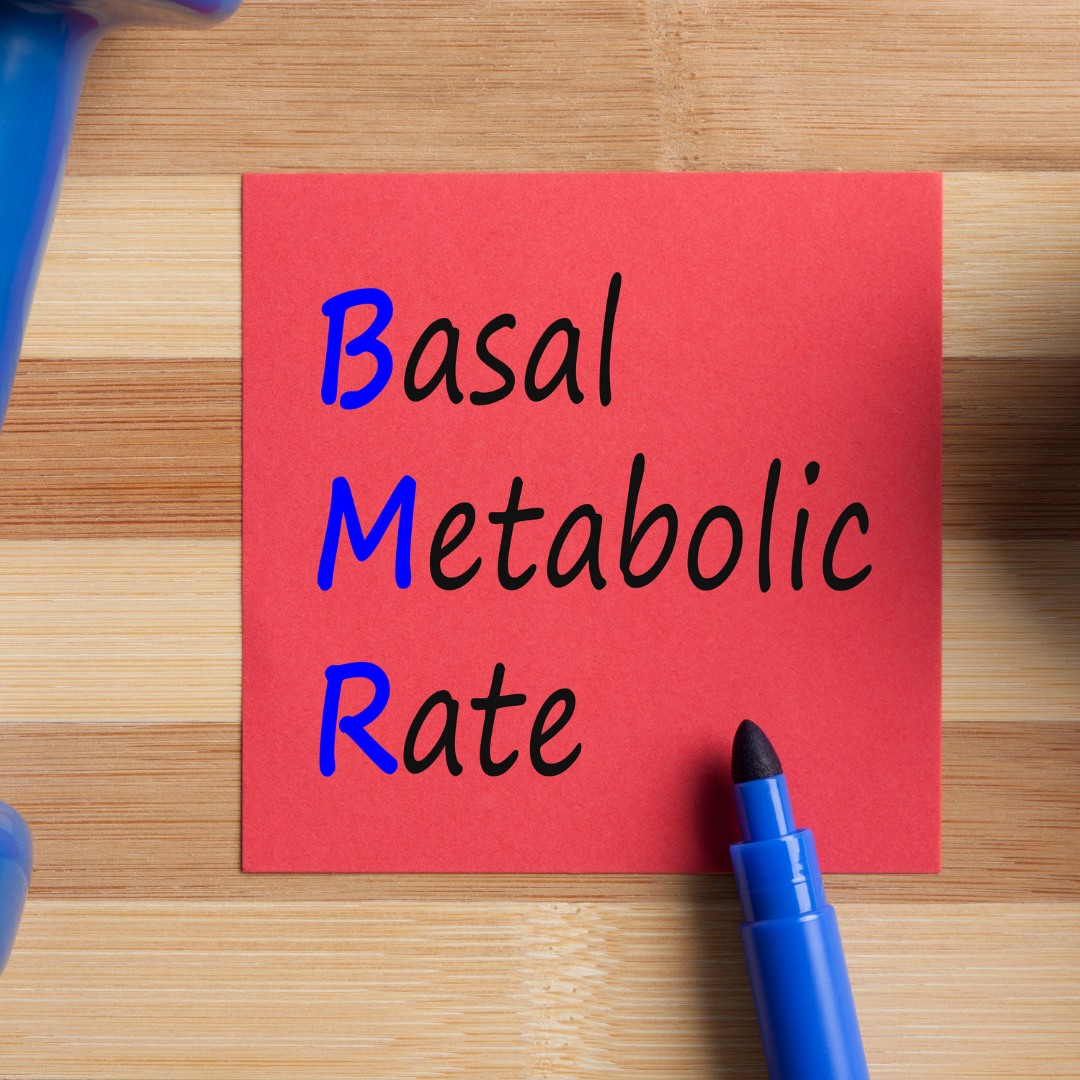 Why should you care?

Because if you lose anything other than fat, you lower your metabolism and put your health in risk, making it harder and harder to lose those unwanted pounds. Losing precious muscle, organ tissue and bone (osteoporosis) can lead to major health issues! When you pick up the latest diet book, you don't know if the foods they suggested will help you lose fat or if it supplies you with the recommended amount of nutrients for YOU as an INDIVIDUAL PERSON living your busy lifestyle!

And lastly and most importantly…

After years of dieting, training and working with other former overweight clients, you need coaching by qualified professionals as the main means of support in order to help you change their MIND-SET so that you never have to diet AGAIN! If you are getting this and if this is YOU, then no wonder you're probably feeling the 3 D's. …DEVASTATED, DOOMED and DESPERATE like you'll NEVER get to experience your ideal body EVER! BUT...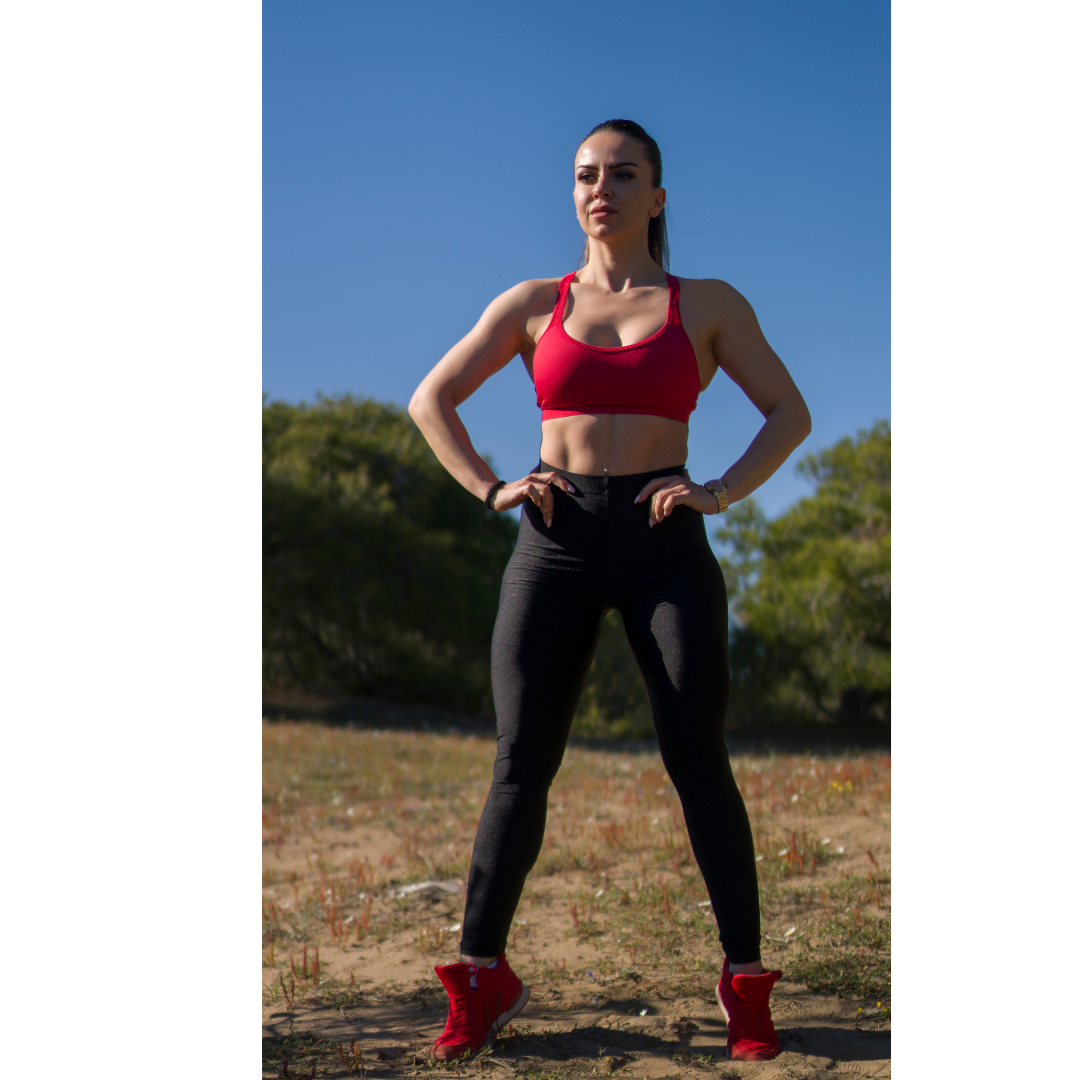 Imagine for a Moment…

Would you like to learn EXACTLY what your body needs in order to shed the extra fat FAST?

Would you like to know what to REALLY FOCUS ON so you could lose fat instead of weight?

Would you like to learn how get off the diet industry's roller coaster and never have to starve or diet ever again?

Would you like to learn how to magically love eating healthy and working out as if it were second nature?

Would you like to know what it takes to stop endless food cravings and the need to over-eat almost effortlessly?

I Did Too! Which is why I wrote, "FAT CHICK TO COVER MODEL"(sold on Amazon Kindle) where I share my journey of losing over 100 pounds and reclaiming my life from the brink of suicide.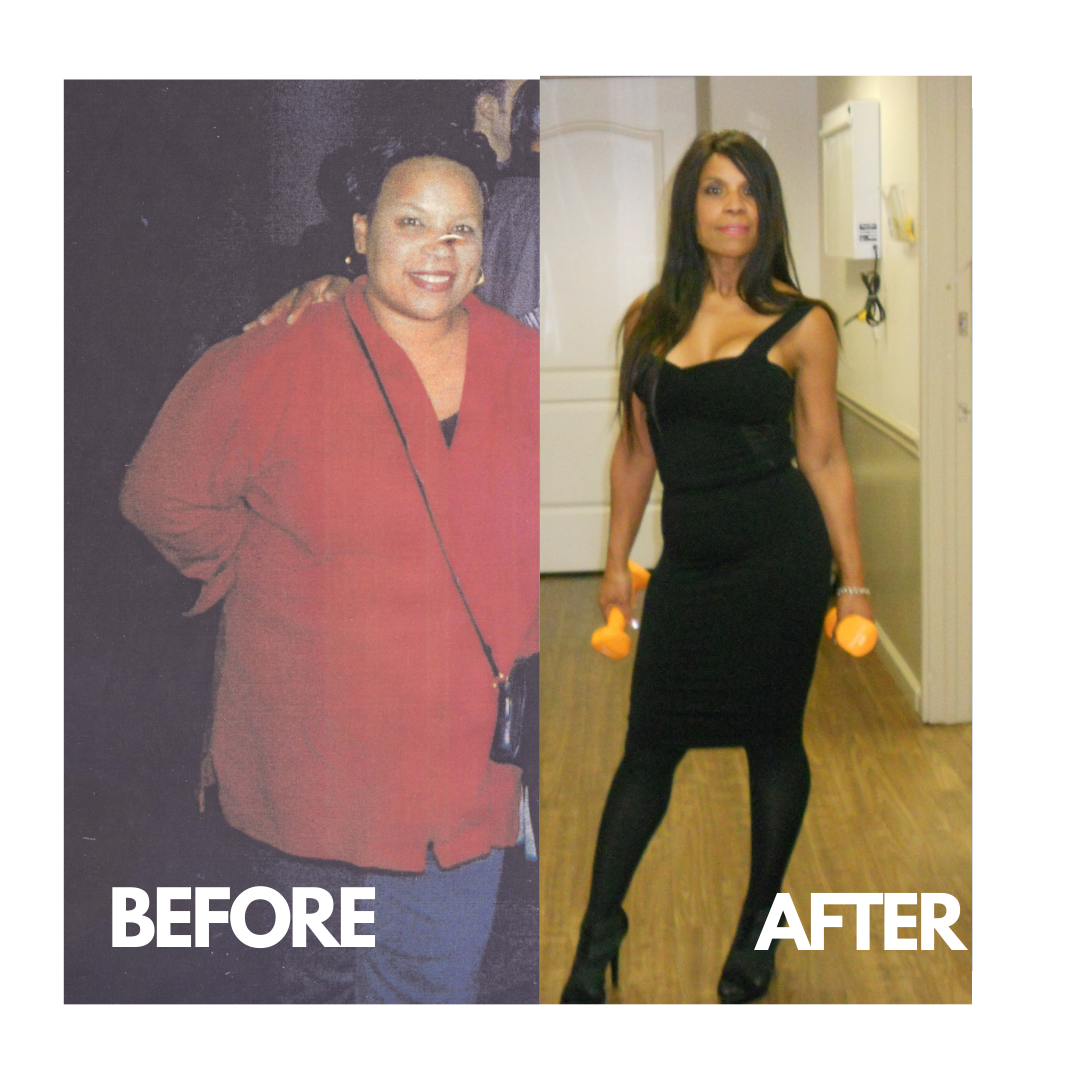 My Progressing Professional Journey
Since writing my first book, I have grown personally and professionally. I've worked with thousands of patients in the medical industry, working with some of the most prestigious physicians and medical professionals. I sought training to learn how to conquer obesity and find true methods for permanent fat loss. I am humbled and privileged to have the opportunity to work closely with them so that I could share my knowledge and learn the process of REVERSING medical obesity and other CHRONIC medical conditions that accompany being over-fat.
WEIGHT LOSS IN THE REAL WORLD
The average weight loss centers (I won't name them, but you know who they are) are run by non-credentialed employees that focus on sales and they don't know what I have learned, nor do they have my experience and training.
If you attend a medical weight loss program, it's similar. The difference, however, is that you work with medical professionals and they can provide medications and other weight loss related devices and products to help you.
BUT...There are 2 challenges when these 2 models.

1. Cost - The average program cost can run several thousands of dollars and that would be okay as long as you reach your goal, but research shows that only 5% of all people who start diets reach their goal and only 1% of the 5% keep if off.
2. Accountability- Research has shown that weight loss success is impossible without accountability which means you have to go to their office, take time away from work, kids, family and hobbies, to go into an office, change clothes, step on a scale and weigh in, have your food journal reviewed and take body measurements.
YOUR BEST SOLUTION!
That's why I created this amazing 7 part coaching program that is pennies compared to the price of those programs. I have included everything you need and more. I have even made myself available for you for personal coaching so you can lose fat in the comfort and privacy of your own home. It's called: The Lean Body Principles: Lose Fat Weight Fast! Secrets Your Regular Doctor Didn't Have Time to Learn. It's a complete mastery course that gives you the tools you need to get the body you want, lose the fat that kills and destroys and so much more.



The Lean Body Principles
Mastery Course
Lose Fat Weight Fast & Reshape Your Body and Future;
Secrets Your Doctor Didn't Have Time to Learn.
Listen, Learn Retrain Your Body
Anywhere Any Time Audio Program Series
Are you TIRED of looking in the mirror and HATING what you see?
Are you sick of seeing belly bumps and hilly hips and none of your clothes seem to fit right?
Are you like I was when I was over 240 pounds, thighs rubbing together, can barely walk down the street without and huffing and puffing? And not to mention stairs!
Are you sick of looking at women that have the body you CRAVE, but you've tried all the diets and you just end up with less money in your wallet, dumb diet food in your fridge and feeling hopeless?
If you said yes to at least ONE of these questions, then my Lean Body Principles is for you!
Why Lean you ask?
A lean body is sexier and healthier. It has style, elegance, and yes, CURVES but in the right places. It exudes the kind of confidence where you can walk into a room and feel great if all eyes are on YOU!
A lean body shows you have beauty and drive—because Let's face it…looks ARE the first impression.
And besides…it FEELS AMAZING to have head turning Power!
Not Convinced Yet?
What if you could have the body you've been dreaming of in less time than you think?
What if you knew that losing 20, 40 or 50 pounds or more could be easier than you could ever imagined?
What if you knew the secrets to looking amazing without being hungry and deprived?
And, what if you could do it naturally without dangerous diet pills that can give you the jitters?
Well, all of this is possible and here's how…
The weight loss and workout industry has you focusing on the wrong things….they want you worried about what you eat and which exercises are the best, but it's more than that!
First, it's about FAT loss not just scale weight loss. Anyone can lose weight, but what are you losing? Are you losing fat or your muscle, or water, or your organ tissue?
How do you know?
Second, they tell you to exercise, but how do you know what kind is right for you? Cardio, weight, pilates, yoga, crossfit, tabata, Zumba or pump? How do you know which one is the right one for your size, body type or condition?
Third, they don't tell you that you can't have a new body with an old mind! Meaning you have to know tricks and strategies and mind transformation techniques to help you so losing is easy!
In my Lean Body Principles Lose Fat Weight Fast! Secrets Your Doctor Didn't Have Time to Learn, I share with you the secrets that very few in the medical industry and even the fitness industry are aware of. Now YOU get to know so that you will be free to lose fat, get healthier, feel and look amazing!
In this program you will discover:
How to customize and design your own nutrition plan based on what I call, "Your Body's Blueprint".
Learn how to know if you are losing fat or muscle or both!
No more guessing ever again.
Learn what foods to eat to get maximum fat loss without giving up some of the foods you love.
Identify the type of exercise that works best for your body type and shape and which ones will help you reach your goal faster.
You will learn how to calculate the exact time frame it will take you to lose excess ugly body fat for good!


You'll learn how to stay motivated throughout your journey using mental and emotional strategies so you can embrace and create the NEW YOU faster than ever!
You will learn how to change your mind so that you are not a slave to food cravings, but food is actually working for you!


And much, much, more!
This Groundbreaking Fat Blasting Program Features 7 Body Transforming Lean Body Principles. Each principle consists of strategies with Training, Examples, and Instructions on HOW to implement them right away using your Lean Body Principles Action Goals Workbook.
Introducing...
The Lean Body Principles Lose Fat Weight Fast! Secrets Your Doctor Didn't Have Time to Learn Mastery Weight Loss Coaching Audio Series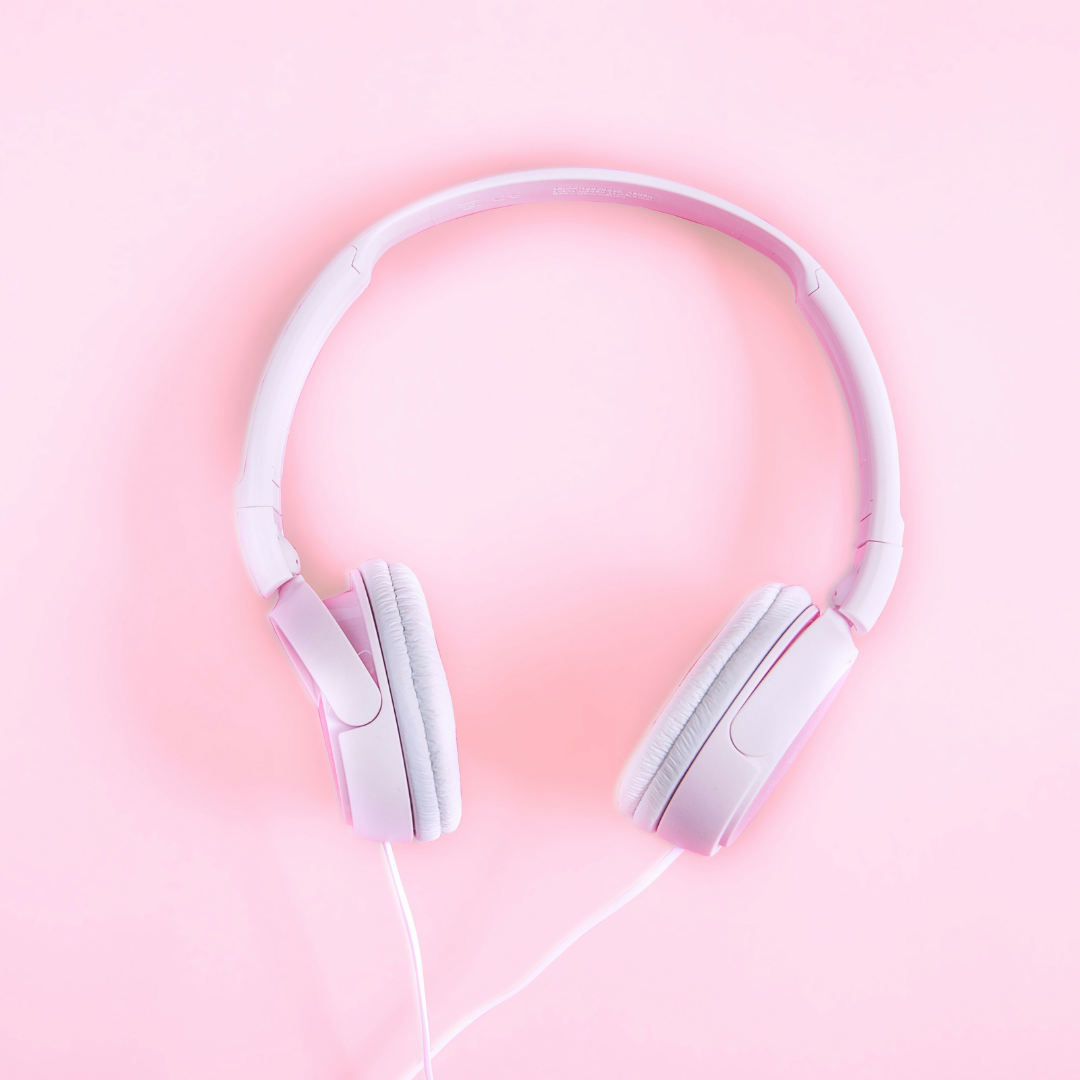 Secrets Your Doctor Didn't Have Time to Learn is a Mastery Coaching Audio Series created to help you lose the right thing….FAT! Not just "Weight!"


It was designed to BUST 5 BIG FAT FAT-MYTHS!


One….That you need to lose weight! All the diets on the market tell us we need to lose weight but they're wrong!
Two…That if you focus on what you eat and working out you will achieve your ideal body! If that were the case, everyone would be skinny!


Three…if you just change your lifestyle, you will keep the weight off for good! If it were so easy then why isn't it happening and why do more than 75% of people gain it back?


Four… It's must be YOU if you are failing! They don't want to take the blame!


Five…You Can do this journey all by yourself! Sure! Just like you can fix your own car, or put filling in your own cavities, or perform surgery on yourself!

These are BIG FAT HALF truths that have made more people fatter than ever and more than 65% of Americans overweight and obese!


I created this program because I wanted the world to know the truth! I wanted everyone to know what it took for ME personally to lose the fat and how all my coaching clients experienced the same results with the methods I propose in this program!


This program is a full coaching program designed for 12 Weeks where you can lose 20, 50, 100, pounds or more safely, quickly, and without starving or drinking all your meals.


It helps you change your mindset, the most vital part of any change in your life!
THE LEAN BODY PRINCIPLE 7 COMPONENTS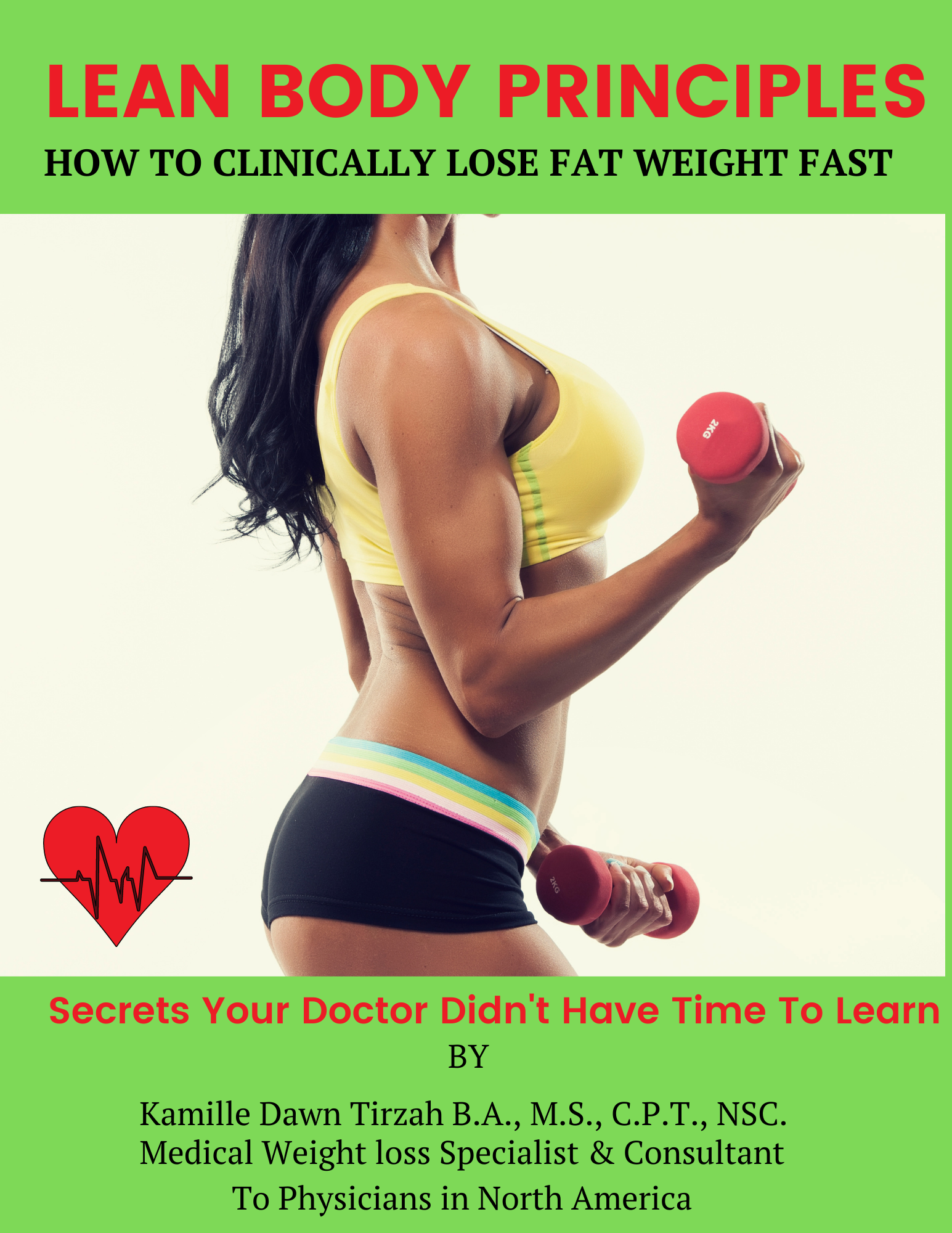 # 1 - Lean Body Principles E-Book
Lose Fat Fast! Secrets Your Doctor Didn't Have Time To Learn!n.This comprehensive Program Secrets EBOOK is a 225 page written version of all the audio recordings in the program so you can follow along and understand every concept without missing key components!
It has all the principles outlined with easy to follow instructions on how to create your lean body from start to finish!
Provides step-by step instructions on how to complete a total body composition analysis
You will lean, based on your body analysis what you are exactly the amount of protein, carbohydrates, fats, and healthy liquids you need every day to lose shear, hard, fat!
You will learn how to design a menu plan to fit your body and lifestyle based on the food you like to eat.
Provides step-by-step instructions on how to determine your body type, body shape, and the size you should be based on your unique body 'blueprint'.
Gives you a new and innovated way to measure what you are REALLY LOSING and you will ALWAYS know if you are losing fat!
You will know and learn the latest scientific research on how to change your mindset and destructive eating patterns so you will be able to stick to your goals.
You will discover universal truths that have transforms millions of people through mind, body, and soul healing modalities.
And More…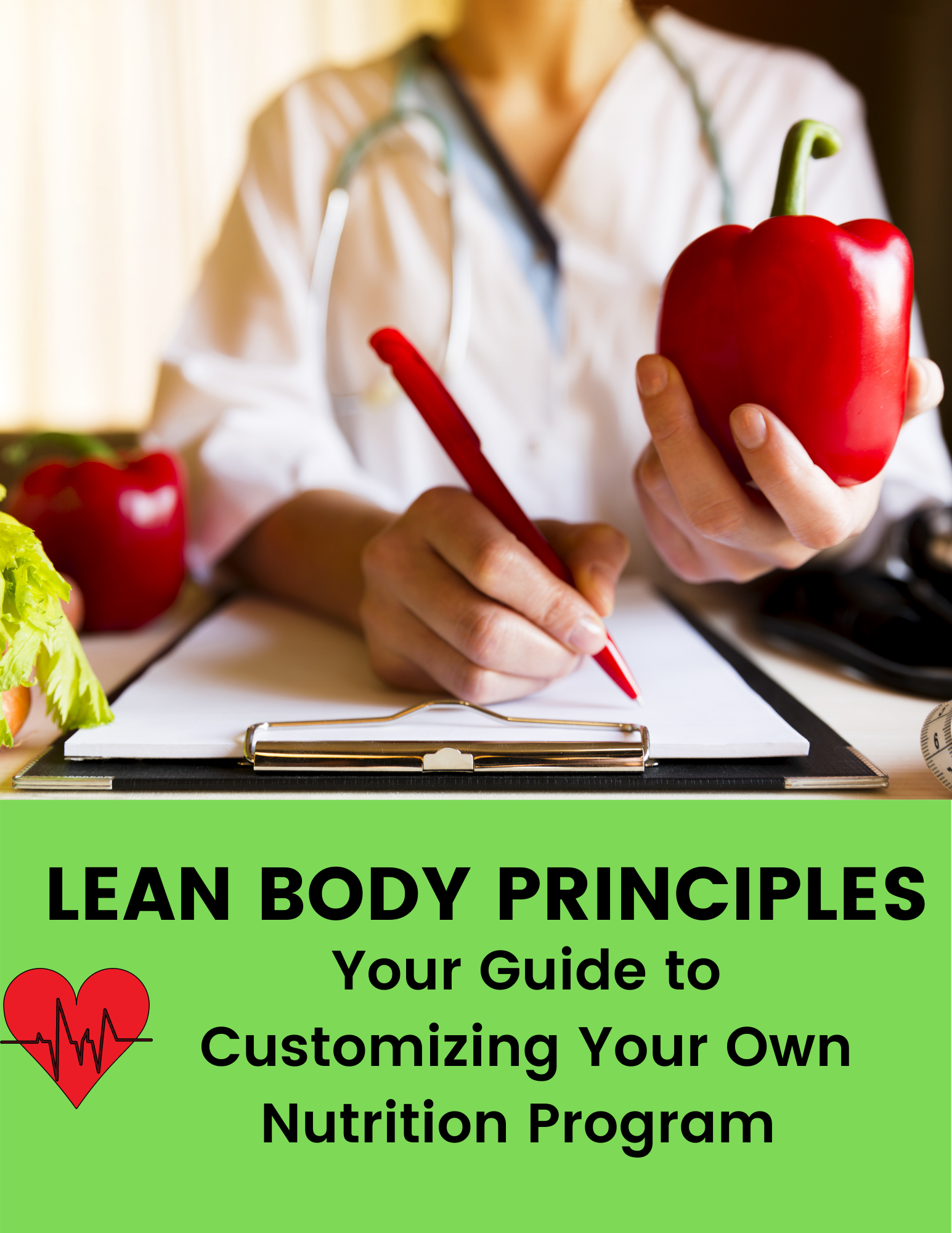 #2 - LEAN BODY PRINCIPLES
Nutri-Medical Self-Customized Nutrition Program
(THIS ALONE IS WORTH THE PRICE OF THE ENTIRE PROGRAM)
Nutrition secrets that help you customize your food plan based on your individual body composition or body 'blue-print' so that you will lose fat weight only thus get and see results and look thinner faster, learn what foods to eat to get the maximum of fat, know what supplements help your body to speed-up metabolism, burn fat, decrease hunger, lessen appetite, correct hormones, and more!

The Nutri-Medical Nutrition Program for a lean body has:
An amazing 7-Day Detox Jump Start program that helps you lose from 3-10 pounds or more in 7 days.
A foundational nutrition plan where you choose the foods you love based on your body composition and body 'blueprint'.
List of proteins, carbohydrates, and healthy fats that not only helps you burn fat, but help you reverse illness making you feel energies, happy, and full of vitality.
5 Super Components to incorporate everyday for super success.
Super Tools you need to make cooking easy, stress free, and convenient
And much much more…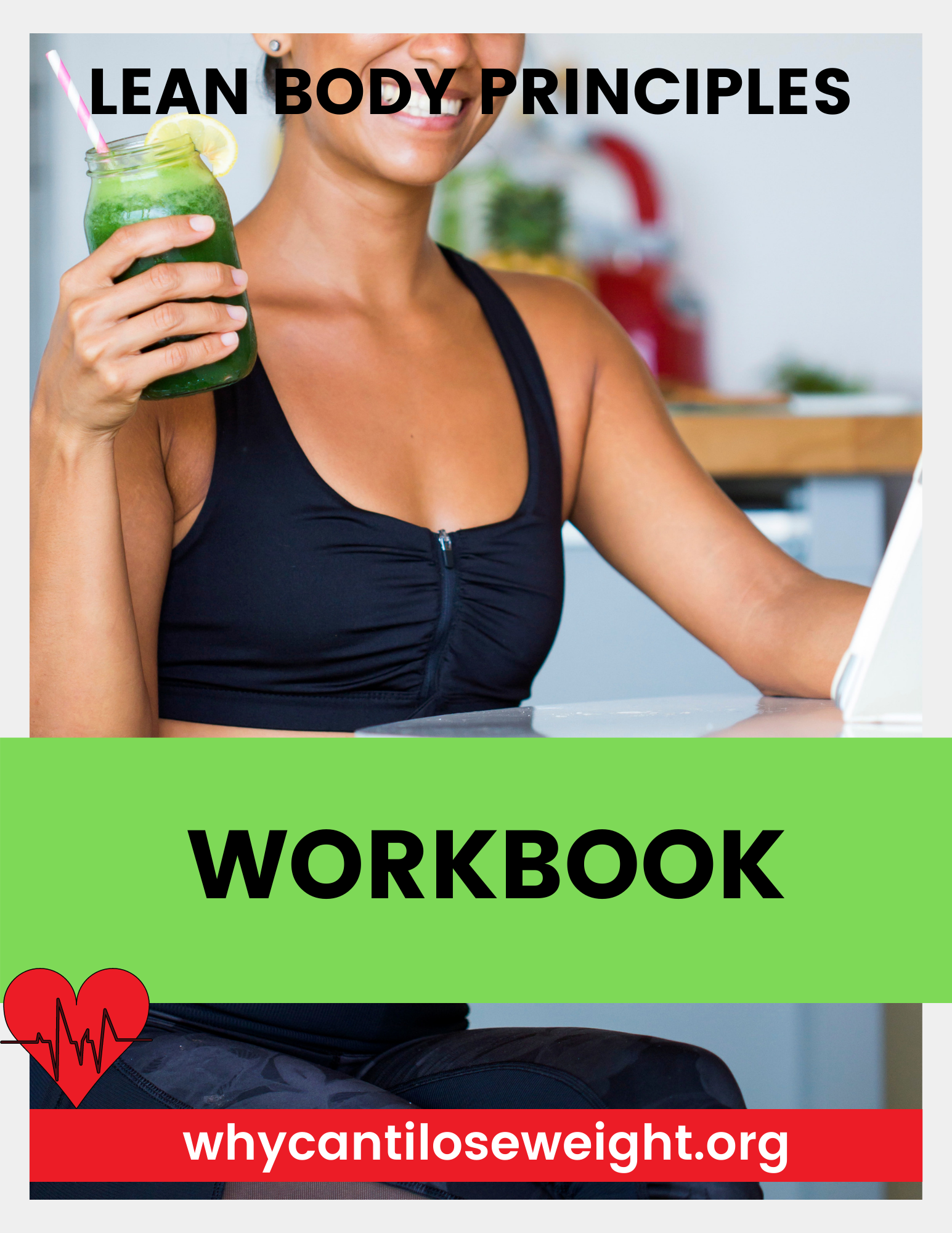 #3 LEAN BODY PRINCIPLES WORKBOOK

The Lean body Principles workbook supports the entire Lean Body Principles Lose Fat Weight Fat Program and is designed to help you integrate the 7 secrets principles numerous other strategies into your daily life. It's filled with all the actions steps, guides, forms, and charts you will need to create your ideal lean body. In addition, this workbook:
Takes you through virtual coaching sessions with me as if we were working together in-person, making the transition to losing fat easy and fun.
Provides step-by-step action strategies and interactive activities for each secret principle.
You get all the guides, forms, and charts you need to get started and keep you going!
You're accountable and motivated!
Gives life changing tools that's different from anything you've ever tried before.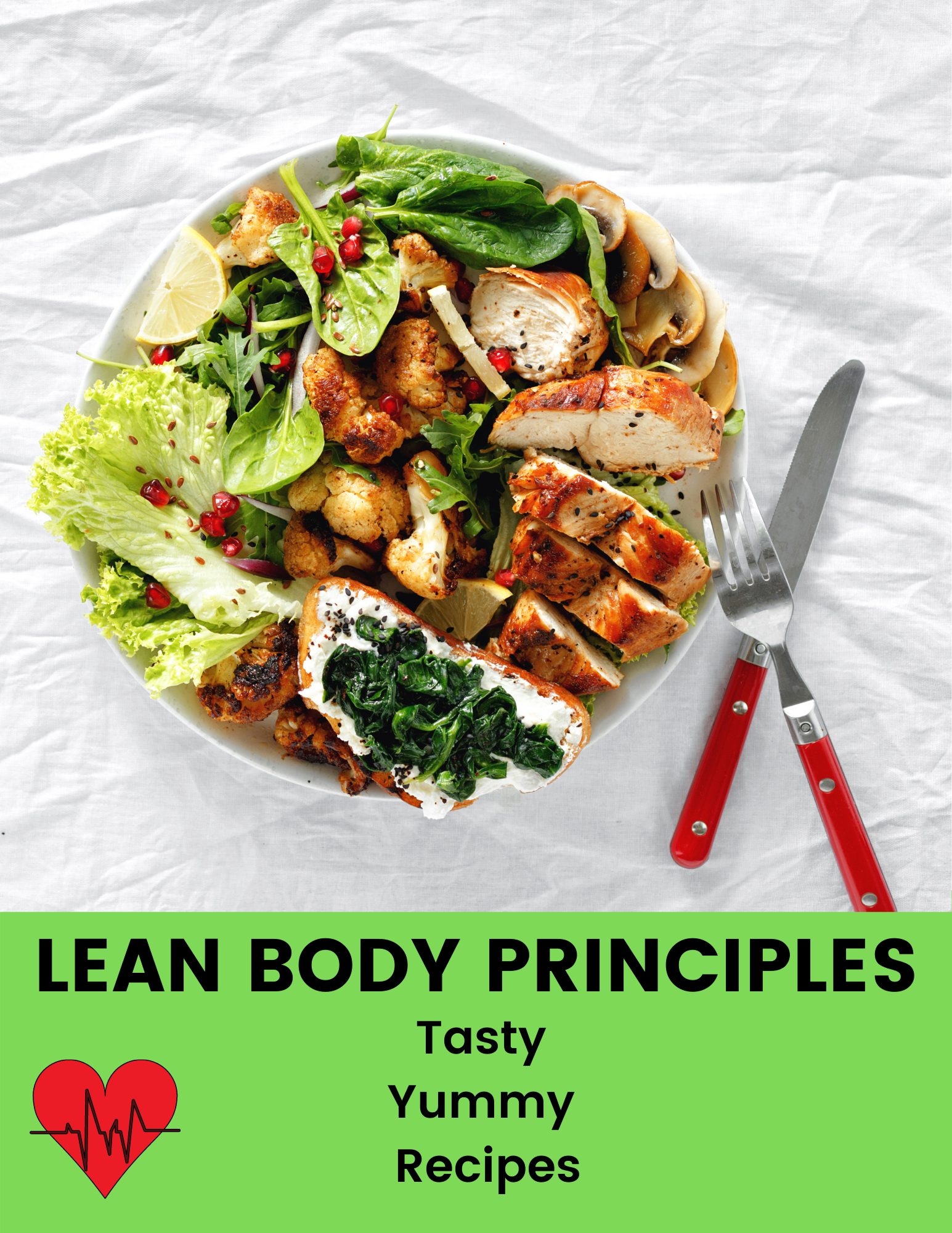 #4 - LEAN BODY PRINCIPLES

Yummy Tasty Recipe Book
In this fast paced world, who has the time to find delicious foods that are both healthy and economical? That's why I put together this recipe book with amazing yummy meals that will become your favorites! In this book you will get:
Tasty high protein breakfast, lunch, dinner, snack and dessert recipes that make waking up to start your day exciting. All are easy to make at home or for on the road.
A collection of my favorite SMOOTHIES!!! From the infamous 'green' to the very berry, you will find each recipe so tasty and yummy you can't wait to share them with your friends!
Recipes that are great for the entire family so you won't have to make 'two meals' one for you and one for the rest of the family.
Nutrient information for each recipe so you will know if you're reaching your target daily nutrient requirements.
Recipes so good you think you're eating the 'bad' food we crave making it easier to stick to your healthy eating goals!
#5 - 7 PART Lean Body Principles
MASTERY COURSE AUDIO PROGRAM
LIFE CHANGING Insider Information
LBP Audio Secret #1. Your MRI – Mentally Re-Create Your Ideal Body
In this lesson, you will learn how to mentally create your ideal body first before starting anything else and why it is the most critical step in the process of attaining your goal. The 5 benefits and outcomes you will learn in this audio:
Creating your MRI activates your create subconscious mind and starts the process of generating creative ideas to achieve your goal.
It programs your brain to recognize the resources you need an already have to achieve your desire.
It activates the Law of Attraction and brings toward you all the necessary people, resources, circumstances, and situations to make your goal easier to attain.
It builds your internal motivation creating neurological structures.
It's as if it is already yours. Your brain doesn't know the difference between what has happened in the past, present, future or if it has happened at all. Applying this tool daily will convince your mind that what you desire is possible.
BP Audio - Secret #2. Don't Get Caught in the ER Zone and Your Full Body Work-Up. You Have to Know Where You Are so You Can Know Where to Go!


Doctors and other medical professionals take basic medical assessments to use as key measuring tools to determine a variety of health outcomes. In this lesson, like the assessments doctors perform, you will learn the difference between fat loss and weight loss, learn how to conduct a full body composition and using the information it provides, and using this information determine how much fat you need to lose. The 5 benefits and outcomes you'll learn in this audio are:
Learn how to conduct a real body composition. It's what I call your Lean Body Assessment.
Use the measurements from the composition to determine how much fat you need to lose and which tools to are best to measure your fat loss.
Learn how to determine your body type, body shape, and body frame. This information makes a difference in how you lose fat.
Learn which body measurement numbers you should focus on (BMI, BMR, LBM, Fat %, Etc.)
Learn how to lose weight faster based on this information the best tools to use to measure your fat loss.
LBP Audio - Secret #3 - Your IV Drip and Why You Deserve a Private RN!
In this lesson, you will take the body composition measurements and use them to determine your individual nutrition requirements, your daily caloric needs, how much you need to eat if you plan on exercising or not, and how long it will take you to reach your goal. You'll learn what supplementation is necessary to be healthy and lose weight faster. The 5 benefits and outcomes you will learn in this audio:
The importance of knowing your individual RN- Ratio of Nutrients.
Why certain nutrients help you lose fat easier.
How many calories you REALLY need to lose fat.
How to create a plan based on your individual requirements
Learn which supplements to add that will give you the maximum results.
LBP Audio Secret # 4 – The Fruity Body Plan – Which Fruit are You?
In this lesson, you will learn more about body shapes and how certain exercise is best for your body type and shape. The 5 benefits and outcomes you will learn in this audio are:


Why exercise is important in order to get a lean body and how much is required.
How to determine more precisely, your body shape and what type of exercise is best for your shape.
How to create an exercise plan you can stick to and how to tract your progress.
How to get the most out of your workouts in the least amount of time.
What to expect from your workouts.
BP Audio Secret # 5 – Scary Scales – The Measure of Success and Importance and the Power of Positive Thinking!
In this lesson, you will learn why the scale has been the dreaded enemy and how it's all been a lie! You'll learn how your body REALLY loses fat weight and which numbers you should focus on. You will learn how much fat weight you body will release based on several factors and why being positive is a vital key to your fat loss success. The 5 benefits and outcomes you will learn in this audio are:


You'll learn why how the diet industry has taught you to read the scale all wrong and how to read it correctly through a theory you've never heard before!
You'll learn that you can actually lose more weight than what your scale says.
You'll learn additional measurements that are equally important in your fat loss journey (outside of what you have already learned) and why focusing on these measurements of success is vital to your success.
You'll learn how to increase your positivity so that you'll lose fat faster!
You'll learn how to have power over your scale forever!
LBP Audio Secret # 6 – What's Pulling Your Cord? - Your Secret Cries for HELP!
In this lesson, you will learn why the majority of people who start diets fail. The 5 benefits and outcomes you will learn from this audio are:
You will learn the 4 stages of weight loss that everyone goes through.
You'll learn what causes food cravings and emotional eating.
You learn what your food triggers are and other things that sabotage your efforts, and what to do about them.
Learn why getting to the root of the issue is key to gaining control.
Learn strategies to deal with emotional eating triggers.
LBP Audio Secret # 7 – How to Change Your Behaviors – No! You Don't Need a Lobotomy!
In this lesson you will learn about 5 fundamental ideas or behavior premises and how these understandings help with being successful in attaining your ideal body. The 5 benefits and outcomes you will learn in this audio are:
Why change is so difficult and what you can do about it.
The stages of change and where you are in the process.
Why goals are important and how to create a fat loss goal.
What two things will get and keep you motivated for the long haul.
The number one thing that will guarantee success.
LBP Audio Conclusion Lean Bodylicious! – Review and bonus information…More Success Stories Revealed!

In this conclusion session, each principle will be reviewed with extra points and examples from real life clients and patients where I share candid conversations and shocking information about the diet and medical weight loss industry! I've worked with along with information discussing where to go from here. The 5 benefits and outcomes you will learn in this audio are:
A review of the 7 Secrets and bonus information
More success stories
Why this program maybe all you need.
Why Coaching is so important and where to find coach.
5 Things you have to do to continue your journey.
PLUS You Will Also Receive
These 3 Amazing Bonuses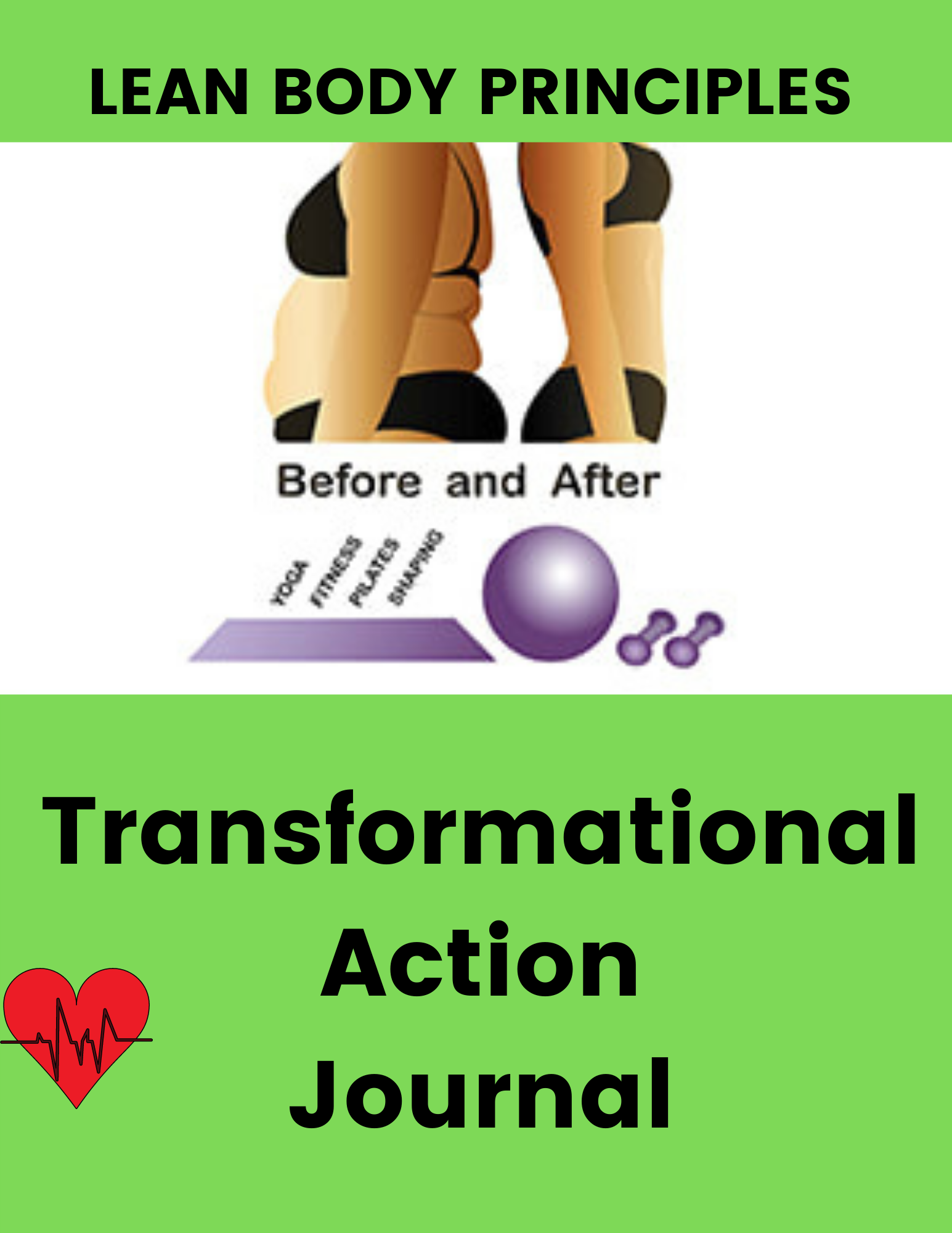 # 6 - Lean Body Principles 12 Week Transformation Journal
This 12-Week Transformational journal provides you with 77 tips to help you take action daily, keeps you focused, and helps you stay motivated everyday throughout your journey! Life is good at bombarding you with distractions that compete for your attention. It's hard to stay motivated with life gets difficult, and it can be a challenge to take action when new habits feel uncomfortable. This journal it will gently help you:
Eliminate the mental blocks holding you back from transforming your life!
Make the BIG, STRONG, POWERFUL changes to help you totally transform into the body you deserve.
Change your thinking and habits by giving you a variety of topics to explore in the areas of focusing, motivation and taking actions so that changes become easy and natural.
Use your past successes to help you become successful in the area of changing your body.
Discover that 'buried treasure' to open the doors of self- discovery and healing
.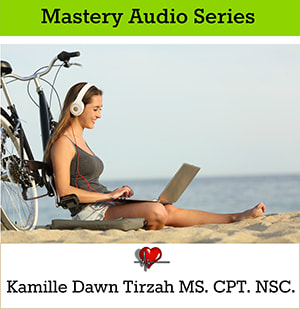 #7 - Meditation Audio
Lean Body Principles Visualization and Meditation Audio

Forget past diet failure, doubts and all the negative feelings! With this guided visualization meditation, you will find that getting your ideal body is easy! Scientific studies have proven that creative guided visualization is a great tool for helping you achieve your ideal body weight. Your subconscious mind doesn't know if what you are picturing is real or imagined; therefore, by visualizing the body your want body your mind will do everything possible to make this a reality for you.
Listening to the Lean Body Principles Guided Visualization Meditation:
Makes it easier to stick to your goals!
Will inspire you to take action everyday!
Helps to curb appetite and helps you eat less!
Helps you focus on the positive aspects of your body as you create a new one!
Help reduce stress and emotional eating every time you listen to it!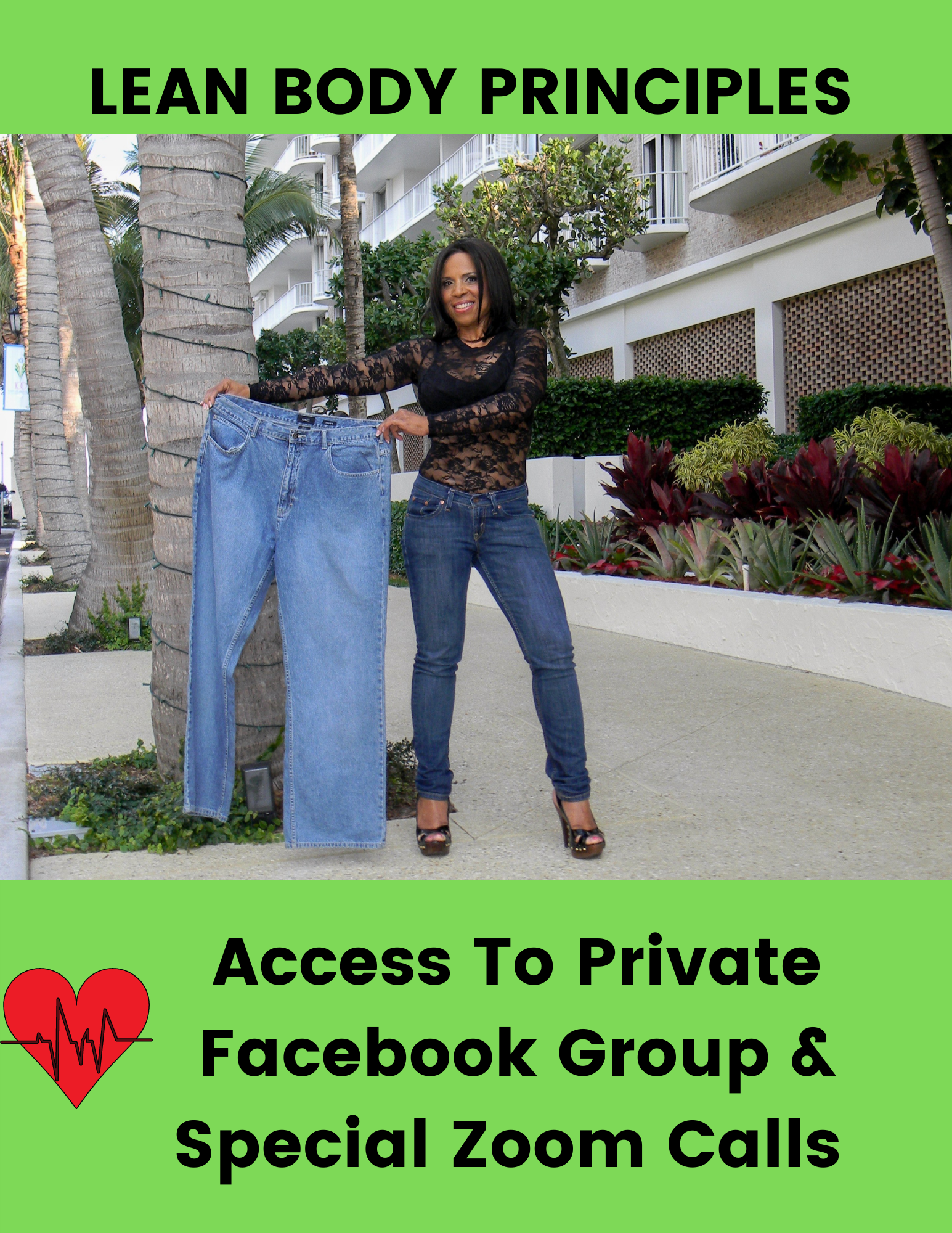 ONLINE COACHING - In our private FACEBOOK group and ZOOM CALLS, you will have access to coaching calls additional guidance and support.
This amazing incredible program can be yours now! ENROLL TODAY!
Reprogram Your Mind
Transform Your Body
Discover Your Purpose
Inspire those You Influence
Transcend Limitations
Your Instructor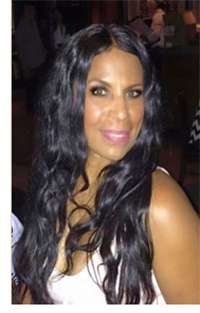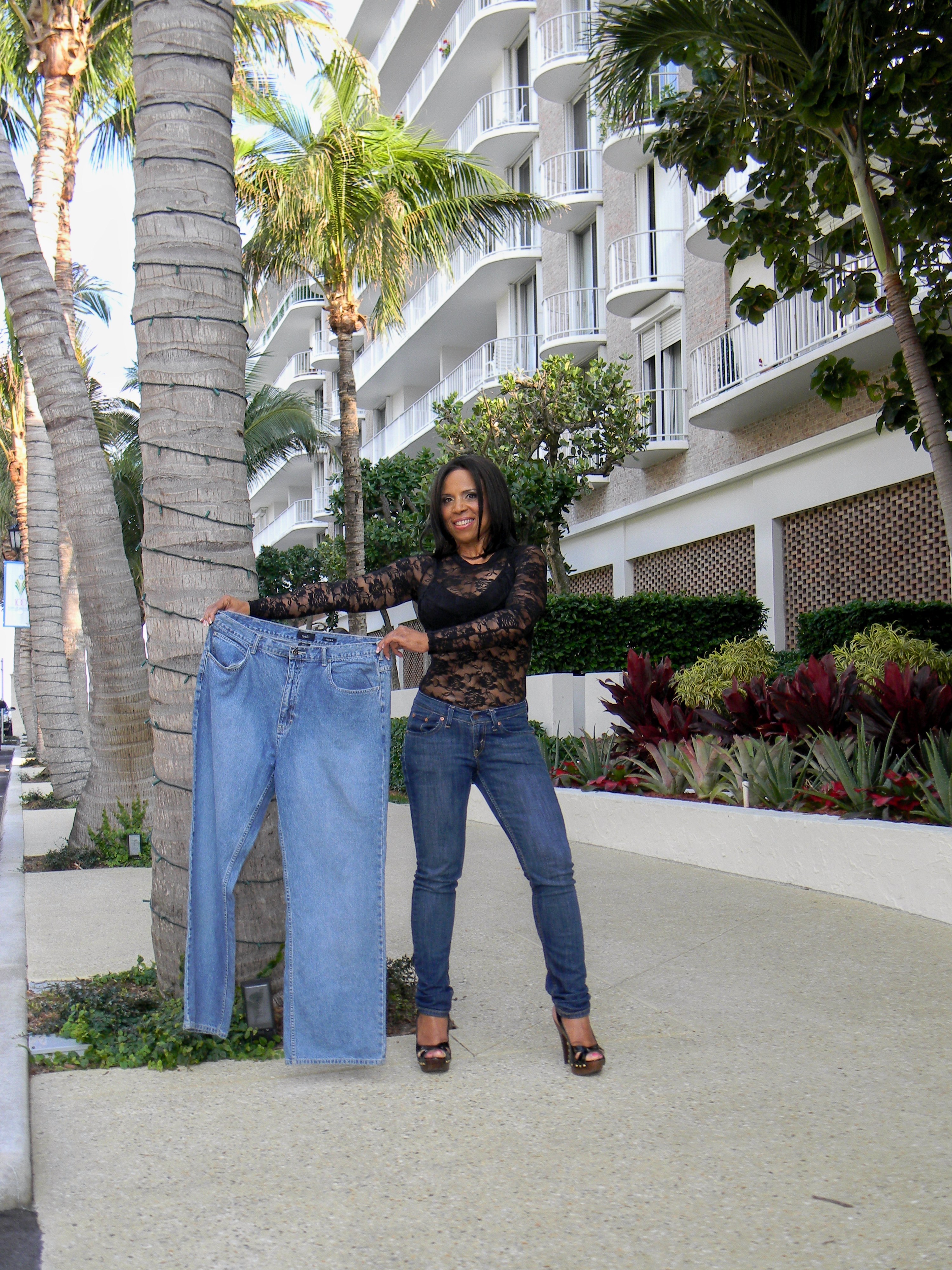 Kamille Dawn Tirzah, once toppling the scales at over 232 pounds, not only lost the weight, but was featured on the cover of People Magazine, interviewed by Robin Roberts on The Good Morning America Show, and highlighted on Entertainment Tonight in May of 2007. She has a BA, MS degree, and certified in personal training, weight loss coaching, and nutrition. She is the author of Fat Chick To Cover Model on Amazon and her first online digital coaching program on click-bank titled, Lean Body Principles: Lose Fat Weight Fast! Secrets Your Doctor Didn't Have Time To Learn.
Helping people reach their health, weight, and fitness goals is her passion and she demonstrates this through her work as a Weight Loss Coach and Nutrition Specialist for a team of doctors in South Florida and has coached over 10,000 people!
From kids to adults, doctors to celebrities, Kamille has helped thousands of people lose weight, get fit, and change their lives for the better.



Course Curriculum
7 PART Lean Body Principles MASTERY COURSE AUDIO PROGRAM
Available in days
days after you enroll
Module 1
Available in days
days after you enroll
Frequently Asked Questions
When does the course start and finish?
The course starts now and never ends! It is a completely self-paced online course - you decide when you start and when you finish.
How long do I have access to the course?
How does lifetime access sound? After enrolling, you have unlimited access to this course for as long as you like - across any and all devices you own.
What if I am unhappy with the course?
We would never want you to be unhappy! If you are unsatisfied with your purchase, contact us in the first 30 days and we will give you a full refund.