The Individualized Breakthrough Session
Your Ultimate Coaching Experience
Have you tried everything to lose weight and nothing seems to work? Have you lose weight in the past only to gain it back again?
If you're tired of hitting a brick wall, going through yo-yo dieting drama, or feeling like a failure, then this session is for you.
By the end of our session you will:
Discover the "root cause" of why you are not losing weight.
Get clear on what is necessary for success
Establish measurable goals and an action plan for success.
Your Session Recording
and Transcript
Bonus Strategy Took Kit
Complimentary FOLLOW-UP CALL.
Each Session is 1 Hour
The Ultimate Breakthrough Session Is ONLY $120.00
How Does It Work?
You will be asked to fill out a form and once approved, you will receive notification to purchase the session.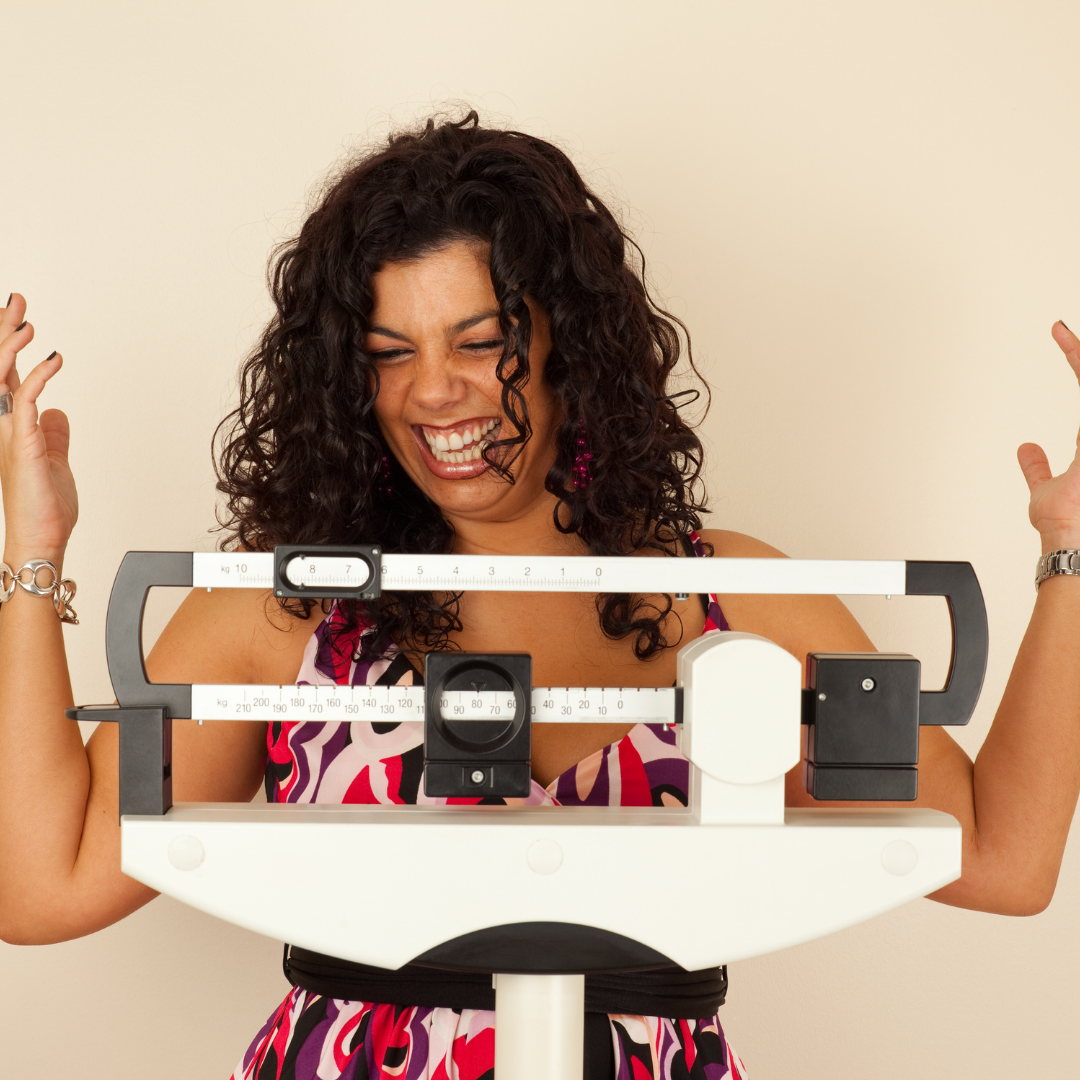 WEIGHT LOSS AFTER YEARS OF FAILURE
One of my clients had failed at weight loss for years. After having children, she was never able to get the extra baby weight off and after each childbirth, she gained more and more weight. From the time of our session until our followup, she lost enough that was so noticeable, she got raving compliments from her doubtful husband and was the envy of her closest friends. To date, she is down 65 pounds!
Now, it's YOUR TURN!
Your intake form has been submitted. Check your email for a copy of your responses. If you're accepted, you'll receive an email with a link to checkout.
Frequently Asked Questions
Can I get a refund if I'm unhappy with my purchase?
If you are unsatisfied with your coaching, reach out to us to see if your purchase is eligible for a refund.
As stated in Teachable's Terms of Use, Coaching IS NOT covered by Teachable's 30-day student refund policy.
Kamille Tirzah Wellness and Bust Your Blocks Weight Loss Coaching Policy: One-time sessions are non-refundable due to the transference of digital content, however, if you feel you adhered to our coaching agreement, but I neglected to uphold my obligations AFTER our follow-up, then a complete refund will be given.
Scheduling/Cancellation Policy:
Every session is scheduled in advance. No shows, reschedule requests or cancellations received without adequate notice (at least 24 hours) will be charged full price for the missed session.
Legal Disclaimer:
I'm a Certified Health Coach and Nutrition Specialist, not a physician, psychiatrist or medical professional. or licensed dietitian or nutritionist. I've been trained to provide guidance, emotional support and encouragement. I help clients reach their personal goals but I can't diagnose or treat illnesses. Health Coaching is not psychotherapy or a substitute for licensed counseling, medical advice or substance abuse treatment. 
How do I schedule my appointment?
One you have filled out the initial form and have been approved, you will be notified to schedule an appointment and make a payment.
Can I purchase coaching more than once?
Absolutely! If you find yourself in need of coaching more than once, simply purchase the coaching again.